PROVIDERS RELATIONSHIP BROUGHT TO THE NEXT LEVEL
The CHRO Executive Circle intends to be a collaborative, truly executive-level environment to stimulate new levels of relationship, engagement and trust between those who make HR decisions at the highest level and those who deliver innovative solutions and real-world advice.
The Circle only accepts providers whose expertise, client experiences, reputation and history of working closely with HR departments help focusing the Circle's agenda, feeding the debates, and enriching the conversations.
Partners must adhere to a drastic code of commercial conduct when joining the Circle, comply with the highest standards of ethical business, and demonstrate clear policies of diversity, equity and inclusion with their workforce. Commercial speeches are strictly banned to ensure CHROs benefit from unbiased and road-tested insights they cannot find anywhere else.
As a result, and through this remarkable and uncommon network of carefully selected partners, the Circle helps CHROs to not only advance their understanding of vendors' solutions capabilities, but also benefit from practical guidance to define optimal strategic directions, answer pivotal questions, and make the best decisions to drive their organization's future success.
Information about partnership rules and conditions is available on demand.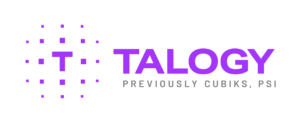 Talogy revealed as the new name and identity of PSI Cubiks
PSI Cubiks, together with several other brands, has announced that it will operate under the name Talogy from now on. Unifying 600 experts from 17 organizations in over 20 countries, Talogy…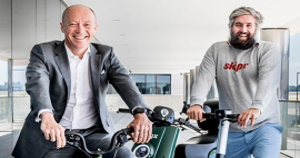 Skipr and Deloitte partner up for greener and more flexible mobility
Deloitte joins forces with Skipr to advance sustainable mobility with the purpose to embrace multimodal and sustainable mobility toward becoming carbon neutral in 2030.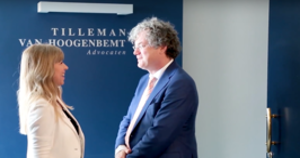 Your employees are not yet vaccinated? Keep them in teleworking!
Are companies allowed to exclude employees from the workplace if they have not (yet) been vaccinated? 'Only a legal framework can shed light on this matter,' says Lawyer Filip Tilleman
Alight is a leading global Human Resources software and service provider offering innovative HR business solutions and integration services to employer organizations of all sizes and industries. We help optimizing HR service delivery through smarter processes and with the right technology, supporting key HR areas like workforce administration, payroll, benefits, recruitment, learning, and talent management, among others.
The Human Capital practice from Deloitte consists of consulting and integration services relating to HR transformation, organization transformation, workforce transformation, and human capital as a service. The combination of Deloitte's experience, methodologies, tools and best industry practices makes it one of the world's leading 3 HR consultancies, known for delivering high impact on client organisation's performance, productivity and profitability.
As a top legal practice in Belgium, Deloitte Legal is a full service business law firm, highly recommended by the most authoritative legal guides. Our Employment, Pension and Benefits team consists of a specialised group of lawyers advising on all aspects of individual and collective employment law and social security, including pensions and incentives. Moreover, they provide a human and legal perspective on the adaptable organization and workforce.
Edenred is a leading digital services and payments platform and the everyday companion for people at work, connecting over 50 million users and 2 million partner merchants in 46 countries via more than 850,000 corporate clients. Edenred offers specific-purpose employee rewards solutions for food (such as meal benefits), mobility (such as multi-energy), incentives (such as employee engagement platforms), among many others.
> Read more
EngineeTech365 is an online platform where employers can communicate their values, strengthen their employment differentiators and foster their attractiveness towards the largest community of engineers and IT talents – local and international. The platform also includes a specialized job posting area, e-conferences, online speedmatching events, career tips, …, to enable interaction between extraordinary tech talents and great employer organizations.
INTERNATIONAL COACHING FEDERATION
The International Coach Federation (ICF) is the leading global organization for 'all things coaching' with the purpose to advance the coaching profession by setting high standards, providing independent certification and building a worldwide network of trained coaching professionals. As the world's largest organization of its kind, ICF confers instant credibility upon its members and represents the highest quality of professional coaches.
Partena Professional supports employer organizations by being an expert at the right time, an advisor when they need it, and a solutions provider to boost their HR operations.  We also act as the sparring partner of  HR departments in a series of specialized areas including pay management, pay software, legal & social advice, temporary replacements, staffing of specialized talents, and even the full outsourcing of recurrent HR and payroll jobs.
As one of the world's leading consulting companies, PwC builds tailored people and organization solutions to help employers achieve their strategic ambitions and strengthen their uniqueness to create lasting, differentiated value. We help companies redefining the way work gets done and creating innovative talent ecosystems that build engaged, enabled, and agile workforces within the context of their unique history, culture, leadership style and capability.
Talogy helps organizations better understand their people, predict performance, and achieve great results through a versatile portfolio of talent management solutions. We empower people and organisations to achieve their full potential by selecting the right candidates, pinpointing key talent, or accelerating leadership development. Our passion for people grows from the belief that when a workforce thrives, so does the organization.
TvH is a law firm specializing in individual as well as collective employment and labor law, striving for the best solution rather than lapsing into theoretical considerations. The firm embraces the specific challenges of complex regulation and social negotiation, restructuring, discrimination, social conflicts, moral harassment, acts of unfair competition, drafting of collective bargaining agreements, among others.
TRANSEARCH International is one of the leading executive search organisations in the world. We operate through a matrix structure organised by geography, industry specialisation and functional expertise as well as by additional leadership services. Our clients, whether large or small, global or local, benefit greatly from this structure as we have access to the most relevant resources and relationships wherever they may exist.
YSearch International is an executive search company specialized in recruitment of top and middle management. We define ourselves best through our credo "excellence through delivery, delivery through excellence". Our particular expertise in finding qualified candidates is where we add value to our customer's business. In the other hand, our highly professional approach in our search process is the heart of our reputation.